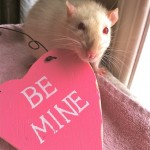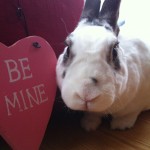 Benjamin wanted to wish you a Happy Valentine's day from his new forever home! He's settled in there now and enjoying being spoiled by his new 'mom'. He even has a kitty friend to snuggle up with! Click here for Benjamin's "Success Stories" page. We're so happy he's spending Valentine's day in his forever home!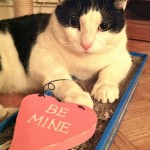 Craig's "brother" Jarrod was just adopted on Tuesday, so he's spending his Valentines day alone. His foster mom is giving him extra love today, but he would love to go to a new forever home where he could be friends with another cat. This sweet boy is snuggly, playful and funny to watch since he walks like a trucker! Please consider adopting Craig to make his wish of a Valentine come true!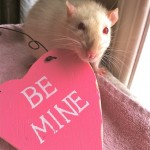 Nicolas hit the jackpot when he found his forever home last week. A loving and patient family who are willing to work with his shyness and spoil him with treats and a spacious, comfy place to live. We're so happy Nicolas is being loved by his forever family this Valentine's day!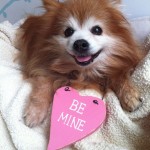 Here's Teddy…still waiting for love on Valentine's day. A couple of people have shown interest in adopting Teddy, but nothing has come through to fruition. He's certainly loved in his foster home, but he wants his own family to call his own! Please adopt Teddy and give him the forever home he so truly deserves.