India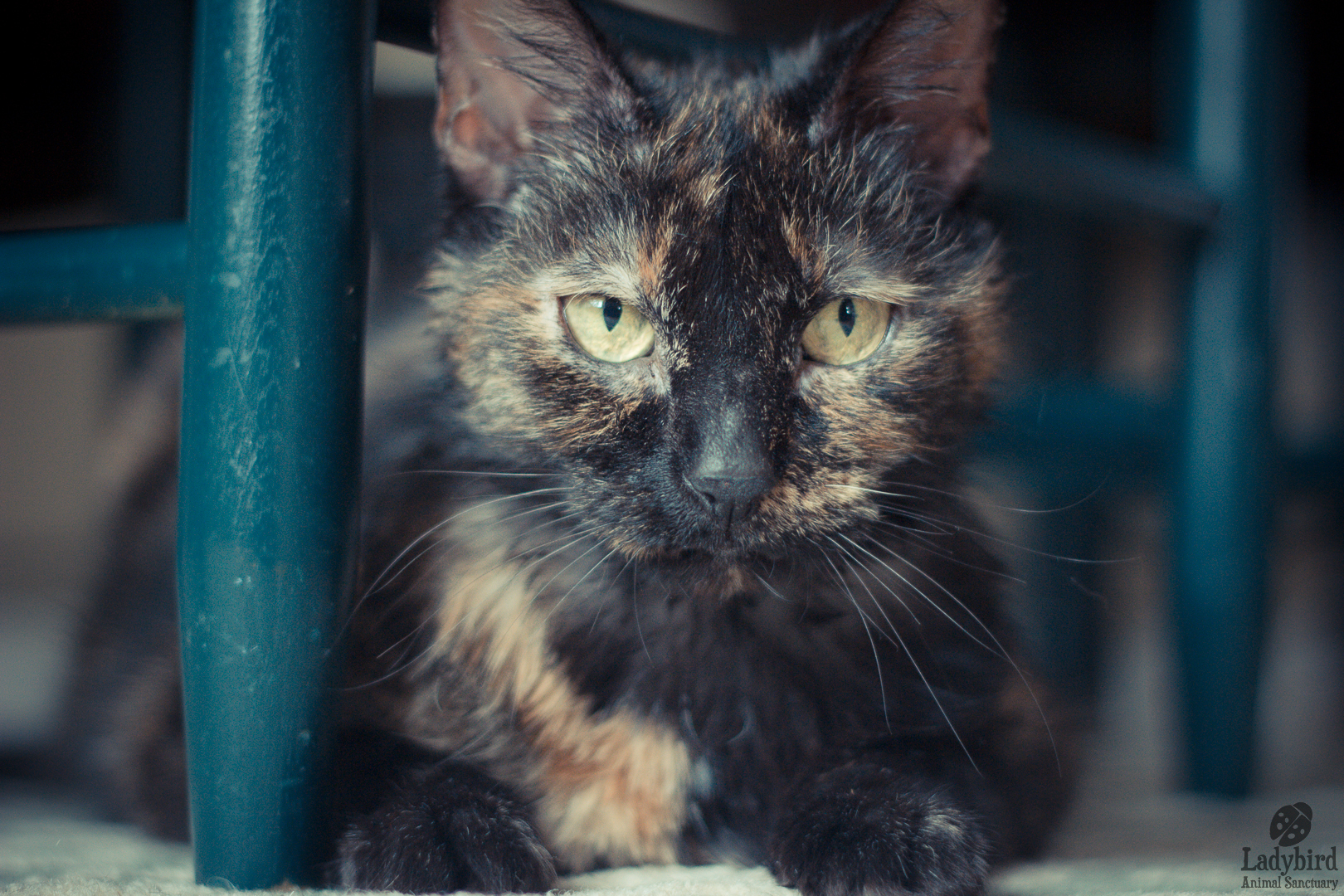 STATUS: Adopted AGE AT ARRIVAL: Approximately 4 1/2 years old ARRIVAL DATE: January 16th, 2015 ADOPTION DATE: February 14th, 2016 SPECIES: Cat BREED: Domestic Short Hair GENDER: Spayed Female LIKES: DISLIKES:
We rescued India from Hamilton Animal Control where she found herself as a stray. India came into HAC spayed and declawed so she once belonged to someone…but they never came looking for her if she was truly a lost cat.
During India's time with us, she has gone through two surgeries to remove a cancerous tumour and a benign tumour, dental surgery, litter box issues likely caused by the stress of everything she was going through, a severe illness caused by infection, and many, many (many, many!) vet appointments. But India came through on the other side with gusto! She's using the box appropriately in her new foster home, and she is cancer free! India is certainly ready to find her forever home now!
Here's a  report from India's foster home:
"India is a sweet and curious cat that (when given her space) will warm up to you quickly!  She is very inquisitive and seems to enjoy perching on or under furniture to observe everything before venturing out to explore.  India keeps herself entertained by playing with her yarn and mouse toys, as well as watching the squirrels from the window.  One of her new favorite spots is on my desk, peering out the window.  When I arrive home from work, she greets me at the door and keeps me company for the rest of the evening.  She loves to be in the same room as you, even if she doesn't want to be picked up or cuddled.  She loves having the top of her head and behind her ears scratched.  She also seems to have a particular fondness for music, and will come running from wherever she is in the house when you play an instrument, sing, or even just turn on the radio.  Overall, India is a very easy going cat that just wants to be loved and a part of the family."
India found her forever home with awesome people! Woo hoo!