Teeki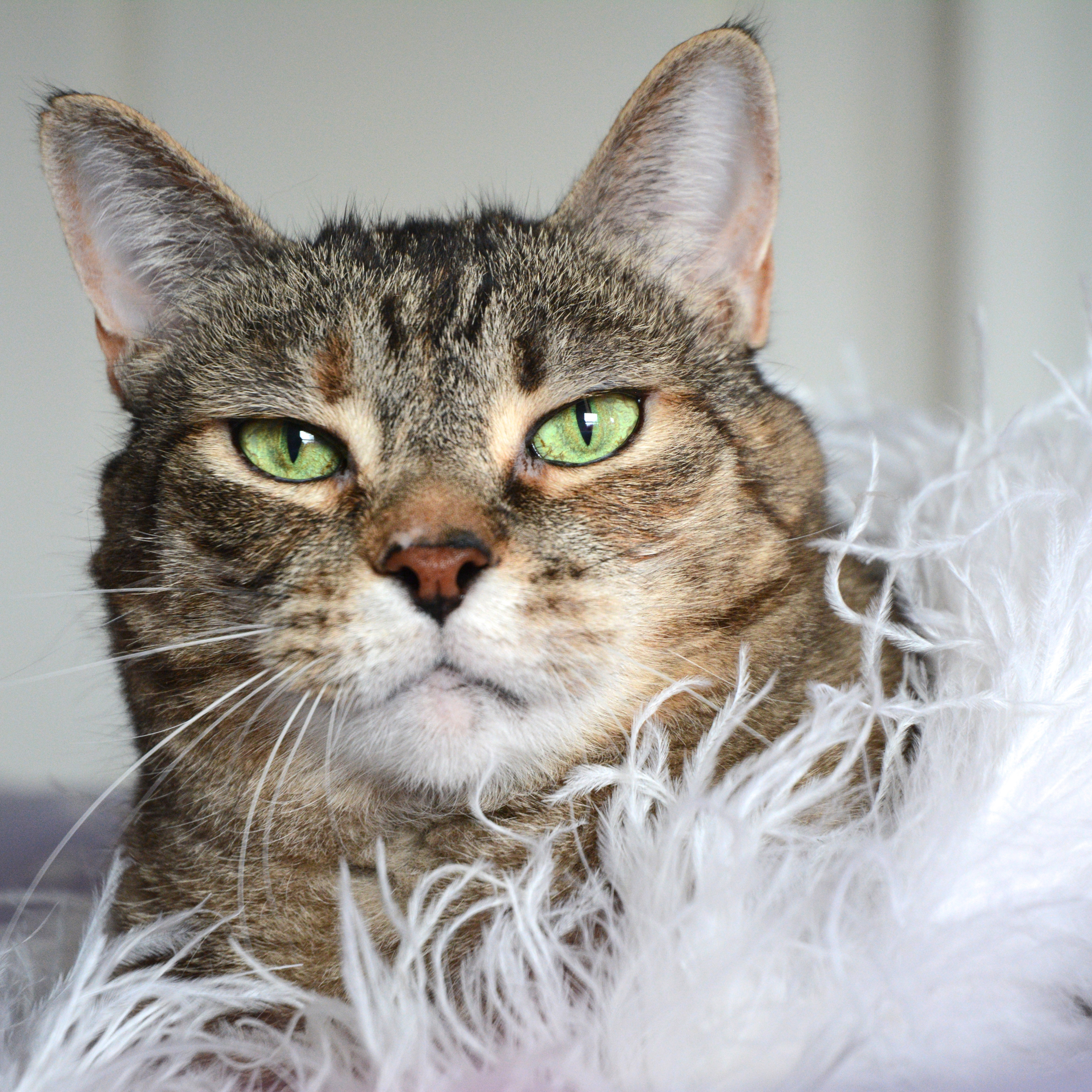 STATUS: Adopted AGE AT ARRIVAL: Approximately 8 years ARRIVAL DATE: July 20th, 2016 ADOPTION DATE: June 12th, 2017 SPECIES: Cat BREED: Domestic Short Hair GENDER: Spayed Female LIKES: DISLIKES:
* Teeki found her forever home with an amazing person! *
We rescued Teeki from Hamilton Animal Control where she was surrendered by her owners. Apparently, Teeki's owners purchased her from a Kijiji ad, and only had her for one day before surrendering her to HAC because she was stressed out in their home. They didn't give her much of a chance to settle in and get used to her new surroundings, but at least they decided to take her to HAC rather than putting her out on the street.
Here's a note from Teeki's foster home:
"Teeki is a pretty girl with bright yellow eyes and 'torbie' markings (tabby and tortoiseshell!). Teeki is afraid of a few things (like the feeling of being trapped, and other animals); her fears likely stem from her being four-paw declawed. She has no way to defend herself and it must make the world a little more frightening for her!
Teeki has a bit of back end weakness, due to being overweight and her age, which contributes to arthritis. The vets have prescribed Metacam, a pain medication, which has significantly improved her behaviour! After going on Metacam, Teeki has been calmer and friendlier. I've even notice her able to jump to small heights which is something she couldn't do before. She can climb up and down stairs with no problem. (The Metacam can be put on her food which makes it really easy to administer). Did I mention Teeki loves food?! She is on a high protein, low calorie canned food which is helping her lose weight and is really important for urinary health. She makes super cute meows when waiting for food and will definitely tell you if you're taking too long!
Teeki would love a calm house where she is free to be herself, not have to travel very often, chill on a big comfy bed, get yummy food, get some attention and not have the stress of other animals or children under the age of 14. She's definitely a diva and may seem a little high maintenance but earning her trust will be so worth it when she asks for treats and cheek rubs!"
Please adopt Teeki!
April 2017 UPDATE
Teeki had acupuncture! In hopes that it will alleviate pain and help her enough that she can be weened from her medications, Teeki had an acupuncture session at the Southern Ontario Animal Rehabilitation Clinic! Though she was nervous at first, she settled in pretty quickly and relaxed enough to enjoy some snuggles with Dr. Anderson. Teeki has a second treatment coming up and hopefully we'll be able to see some results. thank you SOAR for treating our sweet Teeki!