Zsa Zsa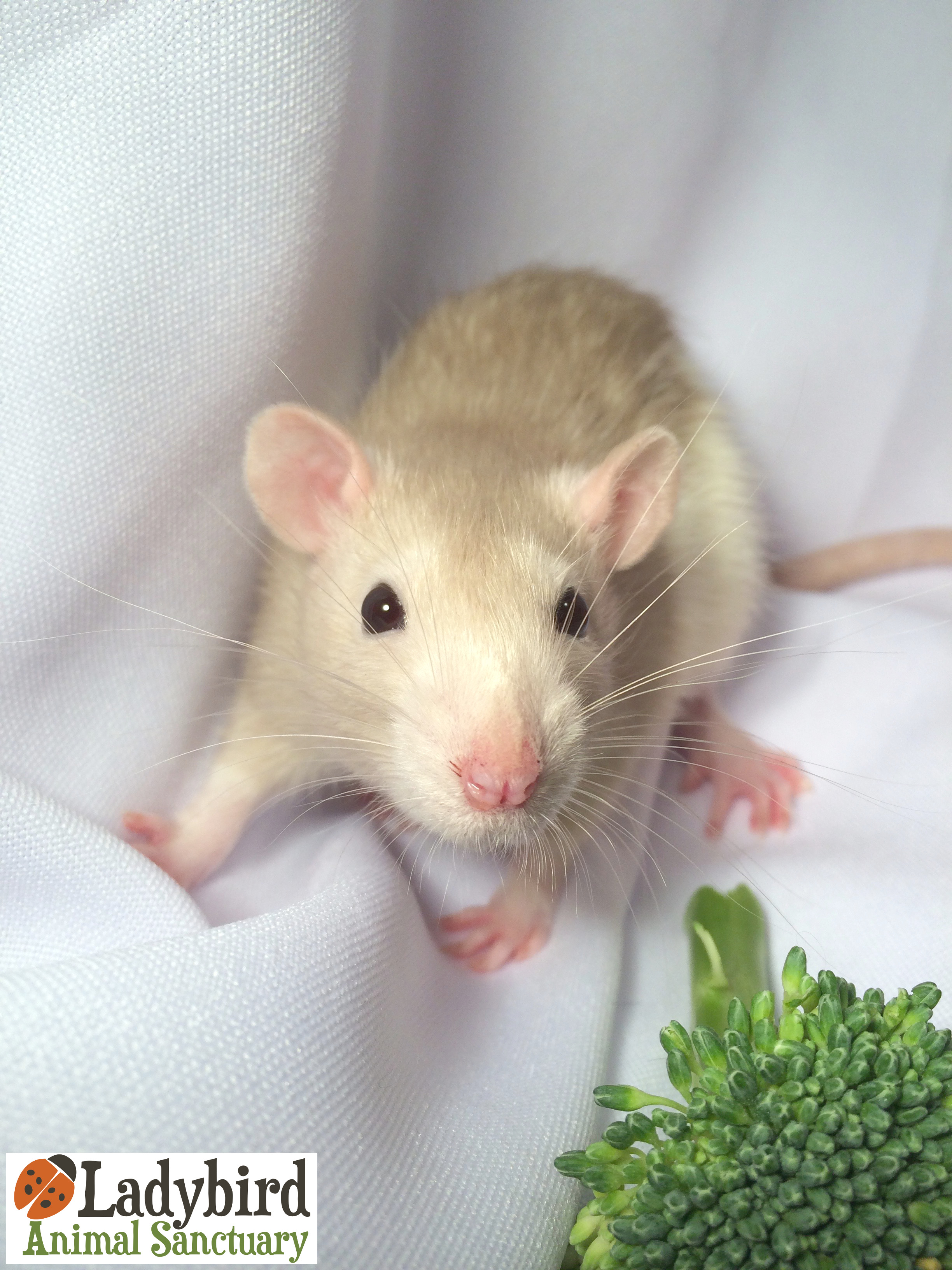 STATUS: Adopted AGE AT ARRIVAL: Approximately 4 months old ARRIVAL DATE: January 12th, 2017 ADOPTION DATE: May 31st, 2017 SPECIES: Rat BREED: Hooded GENDER: Female LIKES: DISLIKES:
* Zsa Zsa and Eva found their forever home together with a lovely person! *
Zsa Zsa and Eva were rescued from a North Bay shelter where they ended up after being removed from a massive hoarding situation.
They're shy little ratties, but their foster family are helping them be more comfortable with handling, and they've come quite far already. They love each other very much, so we're asking they be adopted as a pair.
Eva has a head tilt, but she functions normally. Our vets have advised that it's possible the tilt will stay the same and she will live a lovely, long life despite her disability. Or, there is a chance that the tilt will worsen over time until she's unable to eat and get around properly. There's no way to know at this point, but we're hoping someone will see past this issue and give Eva and Zsa Zsa the forever home they deserve.
Eva and Zsa Zsa love fruit, veggies, crackers and other snacks. They're fun to watch when they get "the crazies" and bound around their cage, chase each other and wrestle.
A large, multi-level cage such as a Critter Nation cage is recommended for rats.
Find out if a rat is the right pet for you.
Please adopt Zsa Zsa and Eva!
---
Thanks to all the shelters and rescues who stepped forward to help with this horrible hoarding case. And special thanks to All Creatures Rescue for transport to Ladybird.