Fiona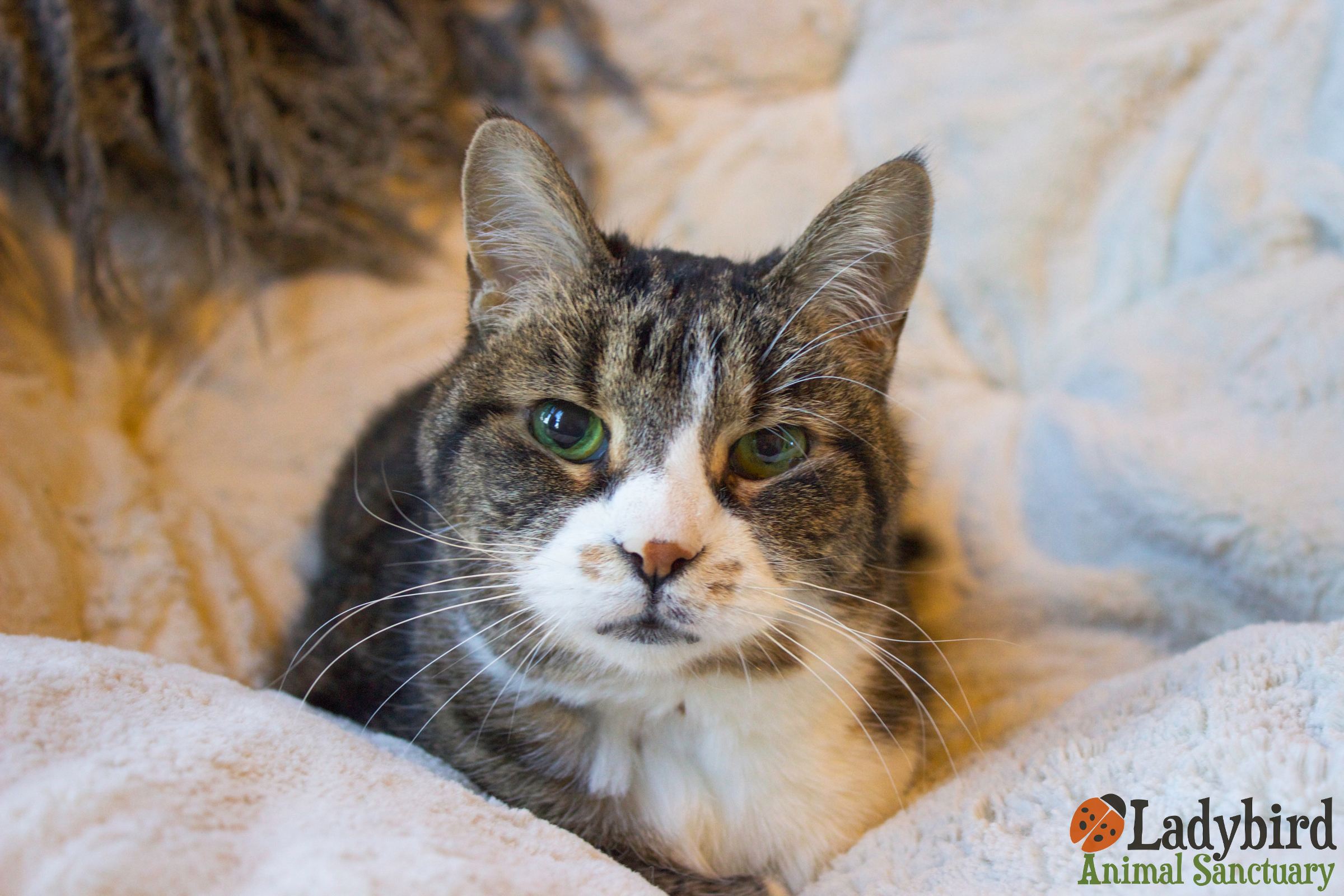 STATUS: Adopted AGE AT ARRIVAL: Approximately 8 years ARRIVAL DATE: January 24th, 2017 ADOPTION DATE: July 17th, 2017 SPECIES: Cat BREED: Domestic Short Hair GENDER: Spayed Female LIKES: DISLIKES:
* Fiona found her forever home with amazing people! *
We rescued Fiona from Hamilton Animal Control where she found herself as a stray. Fiona is such a sweetheart! Lots of head bonks and purrs for everyone she meets.
We took her to the vet for a much needed dental cleaning, and she did very well for her surgery. Fiona has arthritis, and she now takes a daily medication for it, but the vet thought she was otherwise pretty healthy for a senior girl.
Here's a note from Fiona's foster home:
"Fiona is a calm, affectionate and sweet little lady who is happiest cuddled in a little ball on your lap. At the beginning, she played shy and found little hiding spots to sleep in, but when you find her and give her a little pet, she instantly begins to purr and tells you she is happy with her little lady meows. Same goes with being brushed, as soon as you start brushing her, she purrs and rolls over so you can get every side!
When Fiona has missed you or is in the mood for some cuddles, she will follow you around and meow in her adorable little lady voice. As she has arthritis, you may have to pick her up, put her in your lap or next to you on the couch and she will purr and cuddle for hours.
This little lady loves attention from anyone who will give it to her. Call her over and she will come right away and sit in your lap or play with her favourite toys.
Fiona needs a little care with her arthritis as she is on some helpful and easy to administer meds. She can't jump at all, so it's nice to know she won't climb on your kitchen table, chairs or countertops.
Give Fiona a forever home and she will be be sure to show you how grateful she is each and everyday!"
Please adopt Fiona!