APPLY TO ADOPT Speedy
---
Speedy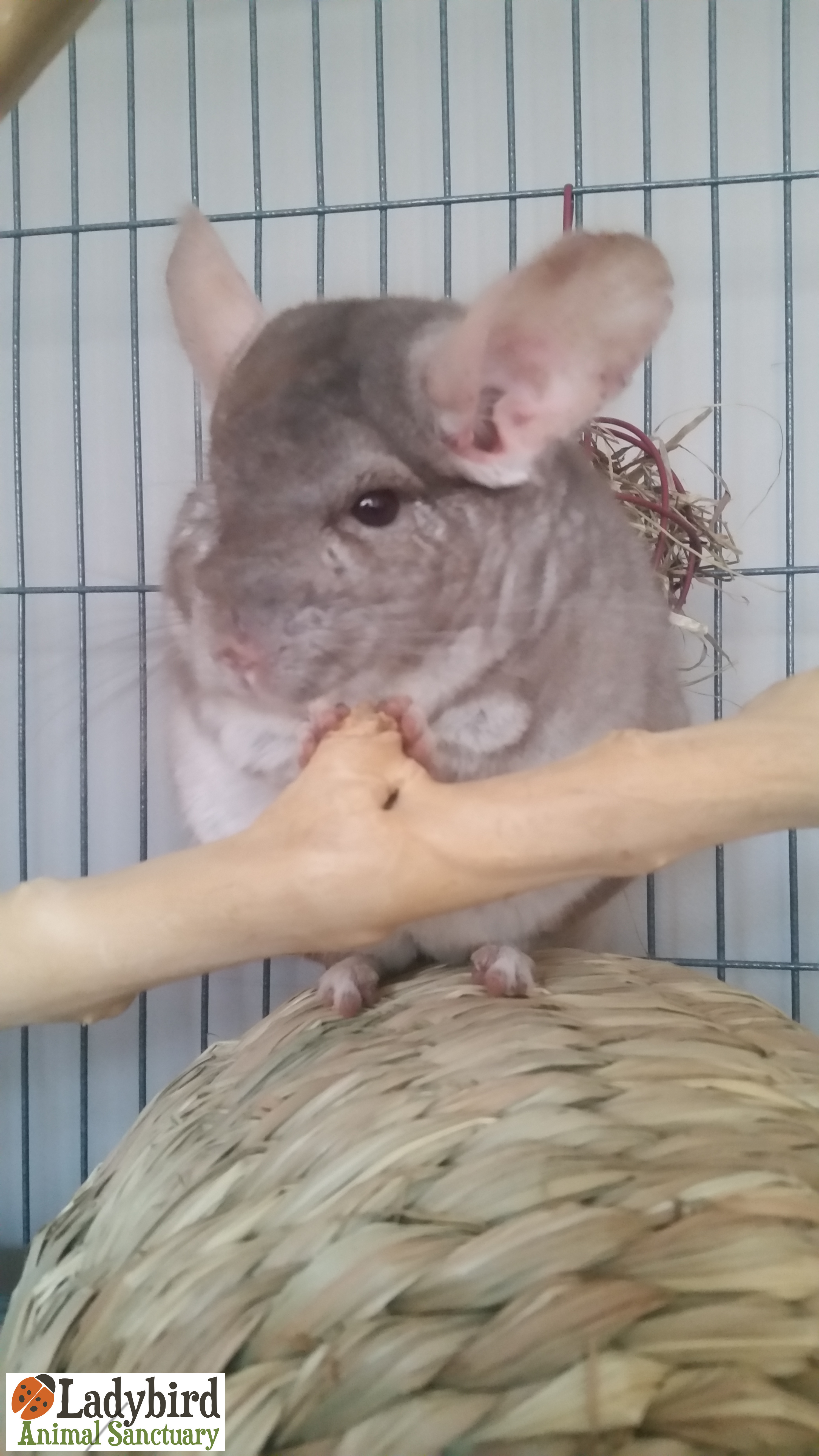 STATUS: Adoptable AGE AT ARRIVAL: Approximately 9 years old ARRIVAL DATE: June 22nd, 2017 SPECIES: Chinchilla BREED: GENDER: Male LIKES AND DISLIKES: ADOPTION FEE: $60 NOTES:
We rescued Speedy from a high-volume shelter in Quebec. Big thanks to Freedom Drivers volunteers for getting Speedy to us safely!
Speedy's eyes were in rough shape when we first rescued him. We're not sure the cause, but Speedy is likely blind in one eye. After vet check-ups and medication, his eyes are looking much better. The loss of site in one eye doesn't slow him down at all!
Here's what Speedy's foster family have to say about him:
"At first, Speedy is really shy, and just wants to be left alone, but after some time, and some contact with him, he really comes out of his shell. He loves to perch and watch what's going on, so he will need lots of vertical space to jump and observe. He is a very curious chinchilla, and likes to explore his surroundings. He is blind in one eye, and as a result, he will run into things, and try to jump from daredevil heights, so he needs to be watched closely. He is also curious about dogs and cats – he is not afraid of them and really likes to see what they're all about. He does not get along with other Chinchillas, and would need to have a cage to himself."
Please adopt Speedy!
A Critter Nation cage (or something of similar size) is recommended for chinchillas.
---
APPLY TO ADOPT Speedy