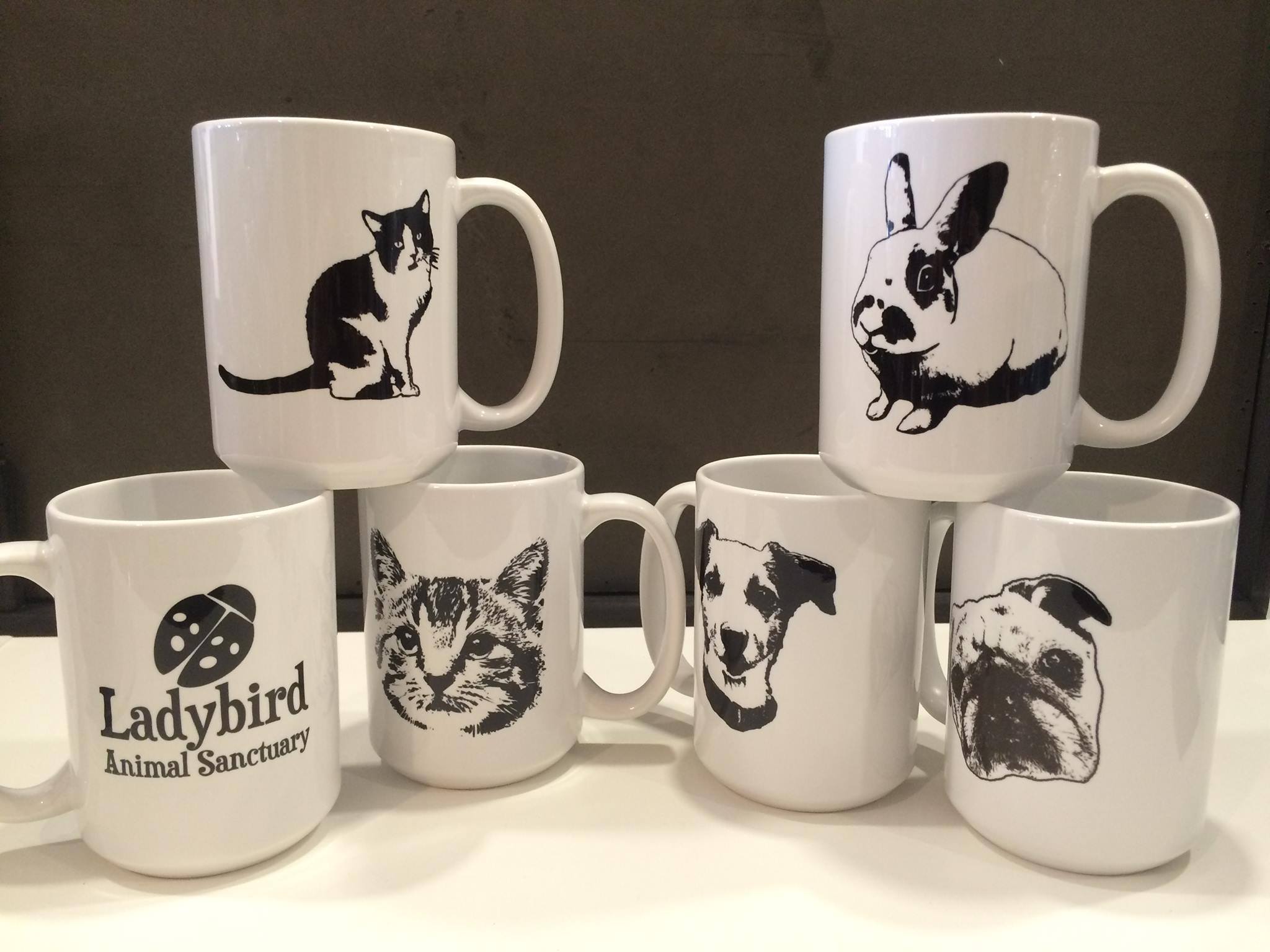 We've got mugs!
You can now enjoy your favourite beverage with rescued animals King Tut, Boo, Gertie, Oreo and Pickle!
Pick up your mug at James North General Store(95 James Street North in Hamilton) for only $20, with ALL proceeds coming to Ladybird!
They'll also be available at all our upcoming events.
Mugs always make a great gift!
Get yours today!