RESOURCES
LADYBIRD LINKS
Like us on  facebook! Follow us on twitter! Watch us on YouTube! Follow us on Instagram! Check out our photos on Flickr! Check us out on Tumblr!
---
LOW COST SPAYING AND NEUTERING
Low-Cost Spay Neuter Clinics: This is a wonderful alternative for spaying or neutering your pet – without the often exorbitant cost of conventional veterinary bills.
Ontario SPCA Spay Neuter Clinics (Newmarket, Barrie and St. Catharines)
Toronto Humane Society Spay Neuter Clinic
Toronto Animal Services Spay Neuter Clinic
Hamilton Ontario Spay Neuter Service
Hamilton SPCA Spay Neuter Services
---
HAMILTON PET FOOD BANK

---
FINANCIAL ASSISTANCE FOR PET OWNERS
---
SUGGESTIONS FOR RE-HOMING A PET
We encourage you to inquire amongst your friends and family. See if you can find a suitable home for your pet before attempting to contact shelters or rescues. Try posting a photo and message on your Facebook page or other social media – ask your friends and family to re-post your plea. You my also contact your veterinarian for suggestions on what to do.
Read these helpful articles for more suggestions and ideas:
Finding A Responsible Home For Your Pet
Rehoming Cats
Below is a list of other shelters and rescues who may be able to provide assistance.
SUGGESTIONS FOR STRAYS
As much as we'd love to, we can't take in stray pets at this time. Please contact your local animal shelter to find out if someone has filed a lost pet report. Speak to all your neighbours. Post "found pet" posters. List the animal on Helping Lost Pets
Below is a list of other shelters and rescues who may be able to provide assistance.
---
RESCUES, SHELTERS, ADOPTION AND FOSTERING SERVICES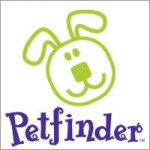 BRANT COUNTY
Brant County SPCA
BRANTFORD
Brantford Animal Services
BURLINGTON
Abandoned Cat Rescue
Burlington Animal Control
Burlington Humane Society
COBOURG
Shelter of Hope Animal Services
FLAMBOROUGH
Animal Adoptions of Flamborough
HAMILTON
Animal Welfare Association of Hamilton
Hamilton Animal Control
Hamilton SPCA
Pride Rescue
Ugly Mutts
Action Volunteers for Animals
Pomeranian & Small Breed Rescue
Little Whiskers Rescue
LINCOLN COUNTY
Lincoln County Humane Society
Neveah's Charity of West Lincoln Cat Rescue
MISSISSAUGA
Abby Cat Adoptions
OAKVILLE
Forever Home Cat Rescue
Oakville and Milton Humane Society
The Dog Rescuers Inc.
Special Ones Cat Rescue
ORTON
Cats Anonymous Rescue and Adoption
RICHMOND HILL
Forgotten Ones Cat Rescue
TORONTO
Annex Cat Rescue
North Toronto Cat Rescue
Ora Animal Rescue
Toronto Animal Services
Toronto Cat Rescue
Toronto Humane Society
---
TRAP NEUTER RETURN (TNR)
This program is in place in many cities. Learn more about how people are trying to control the populations of feral cat colonies.
Hamilton SPCA TNR Program
Hamilton Street Cats
Toronto Feral Cat Project
Toronto Street Cats Spay Neuter Clinic
---
WILDLIFE
Ladybird doesn't rescue wildlife, but this website is an amazing resource to find wildlife centres that are authorized by the Ontario Ministry of Natural Resources:

---
CHARITIES AND NON-PROFITS
Canada Helps – An in-depth database and donation gateway for registered charities in Canada
Charity Village – Canada's supersite for the nonprofit sector