Supernatural Art Show & Auction Fundraiser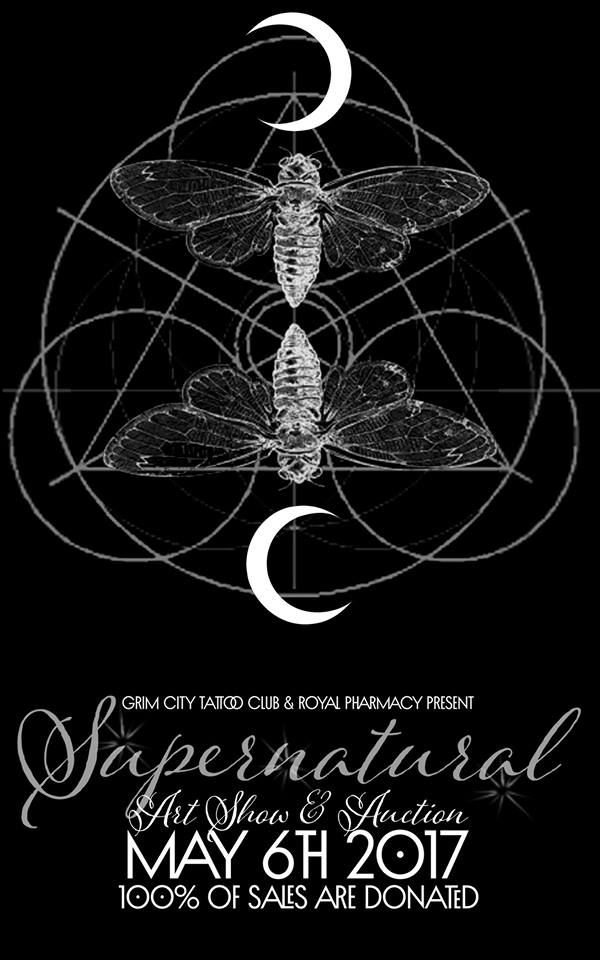 Saturday, May 6th, 2017, 5pm-2am
The Gladstone Tavern, 1385 Main Street East, Hamilton ON
Art show and Auction - Hosted by Grim City Tattoo Club + Royal Farmacy

Facebook Event
Our awesome friends at Grim City Tattoo Club in Hamilton are putting on a fundraiser for Ladybird!

Here's the info from the Facebook event page:
ARTISTS, We are looking for your art, any medium and any age or skill level, you're invited to participate.
we will credit you with whatever credits you'd like (name, business, social media, website etc). We just ask that you submit art within the Supernatural theme and have all art in by April 1st 2017.
You can mail art or drop it off to Grim City Tattoo Club (1393 Main Street East, Hamilton Ontario, L8K1B9)
100% of the art sales will be donated to Ladybird Animal Sanctuary
All art will be silently auctioned to the highest bidder.
Drinks will be served, 19+
We are looking for any other sponsors & catering as well.
If you're interested in getting involved or would like more information, please message Grim City Tattoo Club or email Memphis at contactus@grimcitytattooclub.com