Veggie Fest! May 6th, 2017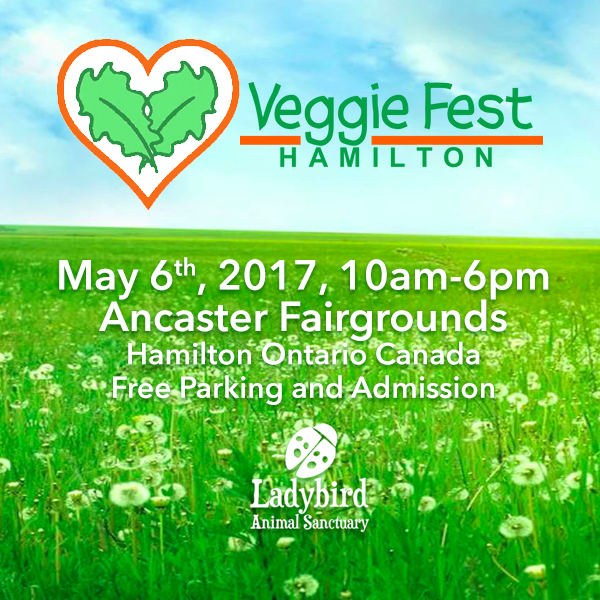 Saturday May 6th, 2017 from 10am - 6pm
Marritt Hall at the Ancaster Fairgrounds, 630 Trinity Rd S, Hamilton, ON
Ladybird is thrilled to be taking part in this great community festival for the fifth year in a row! Come visit our booth for Ladybird swag and other fun pet related goodies!
Veggie Fest will be open to the public from 10am-6pm. It's located indoors at Marritt Hall at the Ancaster Fairgrounds. Please check the Event Schedule on the Veggie Fest website for more details about the activities going on throughout the day.
Whether you are just curious about the veg-lifestyle or are living a fully plant-based life, this event is for you!
FREE parking and admission!
JUST LIKE LAST YEAR:
– tons of veg food vendors and local businesses supporting a healthy, eco-friendly lifestyle
– workshops, demos, speakers
– be surrounded with similar-minded people
– a farmer market area so you can purchase fresh, organic produce
– a Kids of Veggie Fest exhibit, showcasing local children's projects and their impact from leading veggie lives
It's all about great food, promoting a healthy and compassionate lifestyle, and supporting local businesses.
Veggie Fest Hamilton is a fun, exciting, learning and eating festival and we can't wait to see you there!