About Ladybird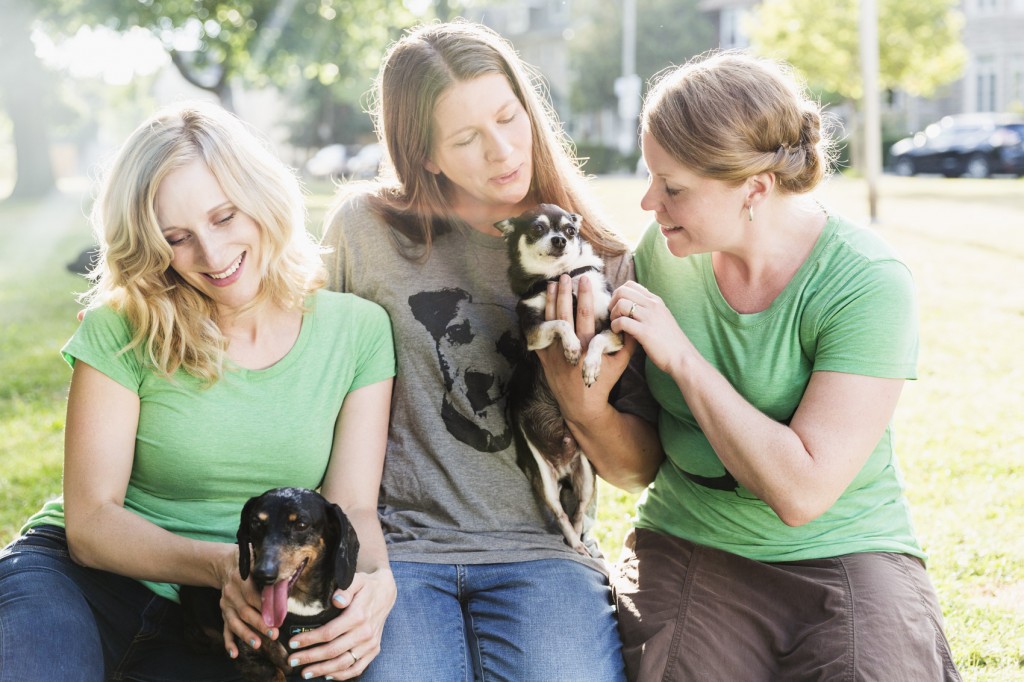 The Basics
Ladybird Animal Sanctuary is an official registered Canadian Charity based in Hamilton, Ontario, Canada. Registered Charity Number: 815911318RR0001
We do not yet have a physical sanctuary. Our animals are currently housed in the private homes of our volunteer foster families.
At this time, Ladybird does not accept stray animals or owner surrenders. Our focus is to save the lives of animals who are under threat of euthanasia in high-kill shelters.
---
Our Mission
Ladybird Animal Sanctuary is a unified voice for abandoned, abused and neglected animals in our community. Together, through a system of volunteers, foster homes, educators, animal lovers and exceptionally generous people, we aim to eliminate the unnecessary suffering of domestic animals in our local high­-kill shelters. Ladybird rescues cats, dogs, small animals and even farm animals­ and we never shy away from rescuing senior animals, those with costly medical issues and the so­-called 'hard to adopt'. Through our success stories, we know that every life is worth saving and that a loving home is just around the corner for these deserving creatures.
Video by Light Echo Productions.
A student documentary by Ashley Stennett, Meron Gaudet & Justin Goulet.
---
Our Story
We are the Ladybirds – Lisa Winn, Melissa McClelland and Janine Stoll; best friends who have spent over a decade sharing in each other's music. Through recording as the Ladybird Sideshow Project, touring Canada or simply singing three­ part harmonies in each other's living rooms over a bottle of wine, our collective passion for music has always been the glue to our friendship. As our music careers veered in different directions over the years, our friendship held strong and our shared 'other' passion for animal welfare eventually helped us conceive of Ladybird Animal Sanctuary, bonding the three of us even closer.
A Cat Named Oliver
It all started with a cat named Oliver who had been abandoned at a local shelter. After spending a year in a cage, and some time not being able to shake what seemed like a cold, he was diagnosed with feline leukaemia. In some shelters, this is a death sentence, even though FeLV cats can live long, healthy lives, despite the diagnosis. Oliver was snuggly, affectionate, full of life and certainly not deserving of death just because of his diagnoses. Lisa brought him home and spent months trying to find him a suitable home, as she already had her share of rescue animals. It was sweet Oliver who sparked our idea for Ladybird Animal Sanctuary.
With one foster home, one rescue cat, a website design from our extraordinary web genius Janine and some serious word of mouth, we watched Ladybird grow from one simple idea to a registered Canadian charity with a system of 30 plus volunteer foster homes, and hundreds of domestic animals rescued from high-­kill shelters. Each animal eventually adopted out to a loving forever home, or becoming "Permanent Resident" when they are not suitable for adoption.
Thinking BIG for the Future
We're very proud of the impact we've made as a rescue and foster network, but our long­term goals are much bigger! We are working hard towards our dream of opening a physical sanctuary in the Southern Ontario region. This will be a safe haven for animals, where we can continue with our rescue/foster team, an we can also house permanent resident animals; like seniors, hospice cases, FIV, FeLV and feral cats, and farm animals. This will also be a place for our Ladybird community to gather and grow. We will welcome anyone who is willing to help, learn, engage and celebrate the lives of these wonderful creatures.
As three full­ time musicians and Ladybird volunteers, we find ourselves as the co-­founders of a fully functioning charity. There are steep learning curves at every turn, but we are up for the challenge because there is an important task at hand. With every success story, every rescue mission, every grateful furry little face, we know we are doing our jobs as animal defenders.
We could not, and cannot possibly do this alone, so please join us on our Ladybird journey!
---
Lisa Winn
Co-Founder, Animal Manager
Ladybird co-­founder, Lisa Winn is the sweat and tears of Ladybird Animal Sanctuary. She has spent 20 years working in animal shelters and in the animal field and brings this wealth of experience, along with her innate connection to animals to her work at Ladybird. We like to think she is the cat whisperer, although she's pretty good with dogs, rats, guinea pigs and rabbits too. Lisa is the direct rescuer of animals from high-­kill shelters, personally taking them to their foster home, vet visits and eventually adopting them out to loving homes. She is a part of their entire Ladybird journey. As well as being the head of our rescue operation, Lisa takes most of our Ladybird photographs and is busy posting these on our social network pages. Oh, and did we mention she has a singing voice that will melt your heart??
www.lisawinn.com
---
Melissa McClelland
Co-Founder, Fundraising Manager
Ladybird co­founder, Melissa McClelland is our resident town crier. Shouting from the rooftops­ or rather, the stages that she performs on with her band
Whitehorse
­ Melissa is getting the Ladybird word out there. When not relying on her singing voice, she is organizing fundraising events for Ladybird including the annual Christmas concert, Soiree and Spring Fair. She has also been found in the back of a touring van madly entering Ladybird data, filling out grants and other basic administrative tasks. Melissa is not only helping to unite a community in the plight of animal welfare, but she is also taking the Ladybird message far and wide.
www.whitehorsemusic.ca
---
Janine Stoll
Co-Founder, Operations Manager, Marketing and Design
Ladybird co­-founder, Janine Stoll is our resident creative genius. With a history of brilliant songwriting, band management with her acclaimed group
The DoneFors
, and a thriving freelance career in
web and graphic design
, Janine brings all of these skills to our charity. Not only is she in charge of our creative content, Janine is also at the head of our financial team. She is the 'bird responsible for snagging us our vital charitable status and truly launching Ladybird into a new realm. We could not rescue all the animals we do without the skills and passion of Janine Stoll.
www.janinestoll.ca
---
BOARD OF DIRECTORS
Janet Farwell, Chair
With her insight, generosity, enthusiasm, big ideas, giant heart, and diverse network, Janet Farwell helps to broaden the spectrum of possibilities for Ladybird.
Ed McClelland, Vice-Chair
Ed McClelland works with CEOs and business owners coaching them to improved business results and enhanced personal lives, which makes him an invaluable asset to Ladybird's board and finance committee.
Sue McClelland, Secretary
Sue McClelland keeps every Ladybird meeting on track and prepares board minutes after each meeting. Sue is also a valued Ladybird volunteer.
Lisa Winn
As a Ladybird co-founder and Animal Manager, Lisa's role as a board member keeps the organization grounded in what is best for the animals.
Sherry Macfarlane
A former board member with the Hamilton-Burlington SPCA , Sherry brings a wealth of knowledge and enthusiasm to the Ladybird team.
Matthew Farwell
Info coming soon!
Amy Marie Hammel
Info coming soon!
Helen Britton
Info coming soon!