ADOPT AN ANIMAL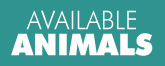 Ladybird wants to pair lovely pets with lovely people. We'll do our best to find you the pet that's just right for you!
---
VETERINARY CARE
When you adopt a dog, cat or small animal from Ladybird you can rest easy knowing that your pet has received the following care:
health check by a veterinarian (all animals)
spayed or neutered (dogs, cats and rabbits)
de-wormed (dogs and cats)
vaccinated (dogs and cats)
flea treatment (dogs and cats)
microchip (dogs and cats)
ADOPTION PROCESS
To adopt an animal from Ladybird you must first fill out the adoption application by following the link on the page of the animal you wish to adopt. Only animals listed as "Adoptable" in the "Available Animals" section of our website can be applied for. If the animal you are interested in is not listed as available, check back often, and apply once the animal has been listed as adoptable.
*Applications submitted for animals not yet available for adoption will not be processed*
*Ladybird Animal Sanctuary cannot guarantee the animal(s) you are applying for are still available. The animal(s) may have been adopted, or may have applications submitted ahead of yours. We will do our best to help you find the perfect pet if the animal you are interested in is not available. Approved applications will be kept on file. In the case of multiple applications for the same animal, all applications will be processed, and the applicant who best suits the animal's needs will be chosen. Please be patient as it might take some time for Ladybird volunteers to process your application.*
You must agree to Ladybird's Terms of Adoption (click here), provide suitable references, and agree to pay a non-refundable adoption fee (see fees below).
When an application is approved, a meeting is set up at the foster home.  Adopters are welcome to take the animal home the same day as the meeting, or take some time to think about it. There is no obligation to adopt at the initial meeting.
---
ADOPTION FEES:
* All adoption fees are non-refundable and help Ladybird to supplement the costs of the animal's care during their time with Ladybird.
Cats: $125.00
Dogs: $250.00
Rabbits, Chinchillas, Hedgehogs, Ferrets: $60.00
Guinea Pigs: $25.00
Rats, Hamsters, Degus, Gerbils, Mice: $20.00
Canary,Finch,Budgie  $25.00
Cockatiel, Dove, Lovebird  $40.00
Small Parrot  $75.00
Medium Parrot  $150.00
Large Parrot  $250.00
Reptiles: adoption fees vary
---