Donate to Ladybird
Donate Funds Online
Donate Funds by Mail
(Please make cheques payable to "Ladybird Animal Sanctuary")
Ladybird Animal Sanctuary
P.O. Box 80005 RPO Concession
Hamilton, ON L9A 0A6
---
Become a Ladybird Member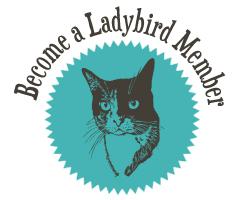 Become a Monthly Donor and join Ladybird's amazing community of animal defenders!
With your monthly commitment you will ensure that each Ladybird rescue animal receives the love and care they deserve. We'll send you 'members only' updates to let you know exactly how your contribution is making a difference. You can help Ladybird build a thriving organization.
---
Giving in Memory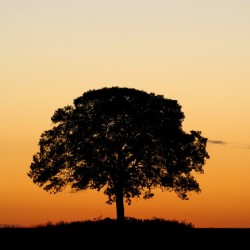 Giving life to an animal in need in memory of a lost loved one can sometimes help to ease to impossible process of grieving. Some people request that family and loved ones offer donations to Ladybird Animal Sanctuary in lieu of buying condolence flowers. Other families choose to make a private one-time In Memory Donation.
How would you like to honour the loss of your beloved pet or loved one? If you have specific requests or ideas, we are here to help. Contact us today.
---
Wedding Giving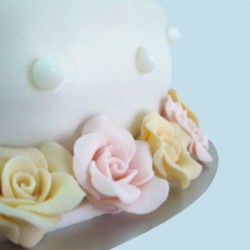 Since Ladybird began this journey, many wonderfully generous couples have extended the celebration of their nuptials to also saving the lives of animals in need. Here are just some of the ways couples have included donating to Ladybird in their wedding celebration.
A Donation in Favour of Favours
Some couples have chosen to make a one-time lump sum donation to Ladybird Animal Sanctuary in lieu of purchasing party favours for their guests. Each guest table features a card letting guests know that a donation has been made to Ladybird. Besides knowing that the lives of animals in need are being saved, couples will receive the added benefit of a charitable tax receipt for their donation. This goes a lot further than candied almonds or mini salt and pepper shakers.
How would you like to give to Ladybird through your nuptials? If you have specific requests or ideas, we are here to help. Contact us today.
---
Buy a Brick Fund
Help Ladybird build our sanctuary! Help Ladybird create a dream come true for animals in need.
---
Cash Donations in Person
For coins and bills only, there are small donation boxes in the following locations:
Spencer Creek Animal Hospital – Dundas
Pet Valu – Dundas
The Cat Clinic – Hamilton
Village Cat Clinic – Ancaster
Pickwick Books – Waterdown
East Mountain Animal Hospital – Hamilton
Stone Church Animal Clinic – Hamilton
---
Donate Items
Ladybird Animal Sanctuary is always in need of new or gently used pet items for our animals. If you would prefer to donate items you are welcome to!
You can drop items off (or purchase them in-store!) at: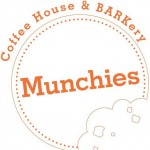 Munchies Coffee House and Barkery – 1000 Upper Gage, Hamilton, Ontario (in the Goodness Me plaza)
---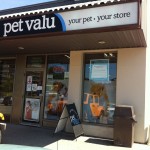 Dundas Pet Valu – 86 Main Street, Dundas, Ontario (in the Tim Hortons/Dollarama plaza)
---
Or contact us to chat about what you'd like to donate!
---
Amazon Wish List
We have an Amazon Wish List. You can donate items without leaving your house!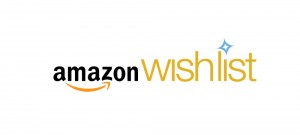 ---
What Ladybird Needs
(*indicates the current most needed items)
* Dry & canned cat & kitten food (preferred: Natural Balance, Royal Canin kitten)
* Cat litter (Yesterday's News, Maxx Scoop Clumping)
* Carefresh brand small animal bedding
* Timothy hay
* Small animal chew toys
* Cat and dog beds
* Scratching posts and pads
Cat trees and climbers
Cat toys
Cat treats
Gift cards (i.e pet supply stores, gas cards)
Gift items (for fund raising events)
Land to build our sanctuary on!
---
Donate Your Time
Even if you are unable to donate money or items to Ladybird, there are still so many ways that you can help by donating your time. The best thing you can do for Ladybird is to get the word out! Let people know about Ladybird! Invite friends to like Ladybird on facebook. Follow us on Twitter, Instagram or Pinterest and help to share our stories! Or, become a Ladybird foster home!