Pepper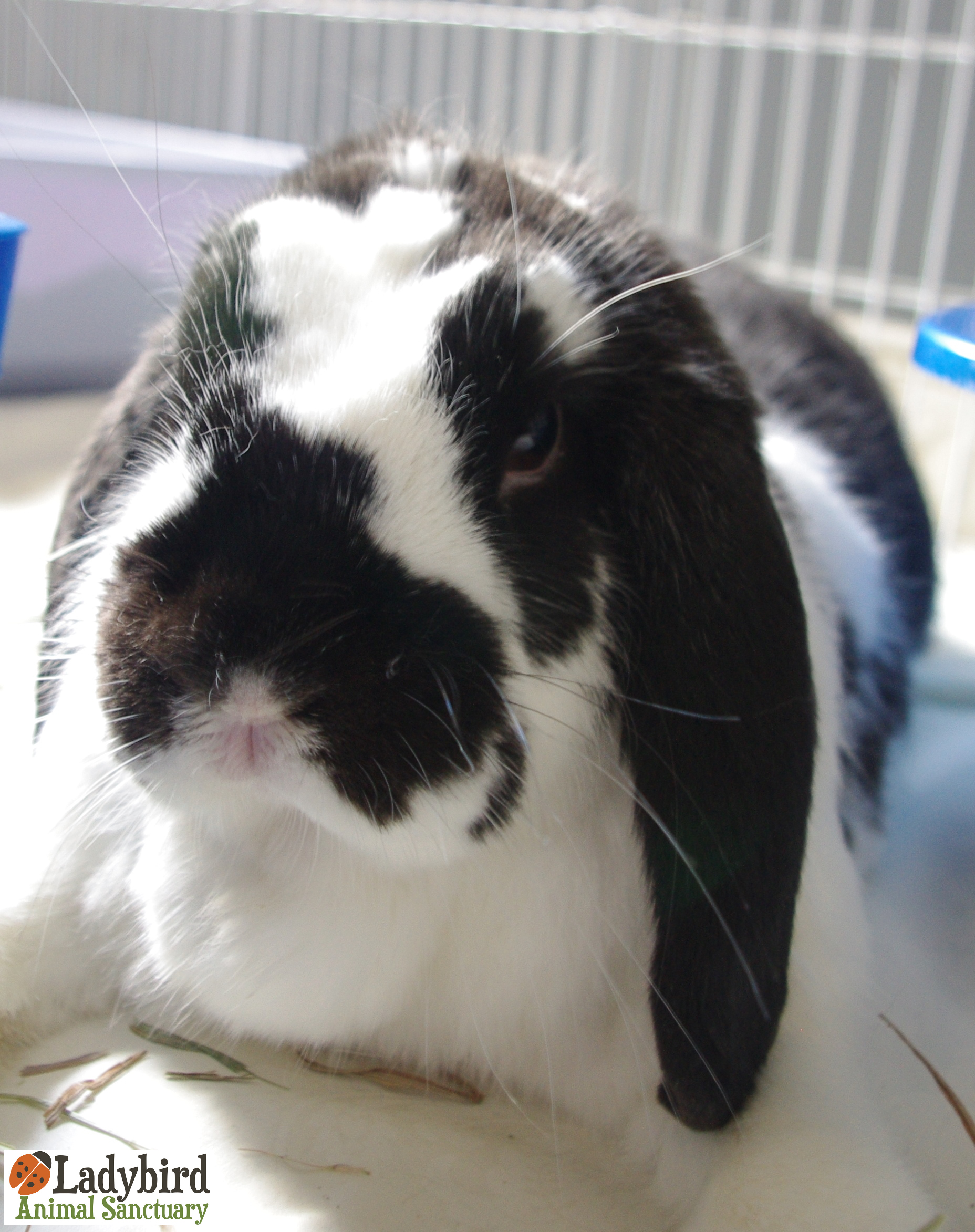 STATUS: Adopted AGE AT ARRIVAL: Approximately 3 years ARRIVAL DATE: September 7th, 2016 ADOPTION DATE: May 21st, 2017 SPECIES: Rabbit BREED: Lop GENDER: Neutered Male LIKES: DISLIKES:
* Pepper found his forever home with lovely people! *
We rescued Pepper from a high-volume shelter in Quebec. Thank you Critter Cab volunteer drivers for transporting Pepper to us!
Pepper was found as a stray, but he certainly belonged to someone because he's a very nice bunny, and he's already been neutered.  Pepper had a cyst on his neck that our vets removed, and he healed wonderfully from his surgery.
Pepper is a very sweet and friendly guy. And how can anyone resist those ears?! We're so in love…
Pepper was adopted back in October to a lovely person, but over the months that Pepper was in the home, his adopter developed a severe allergy to him that continually got worse over time. Pepper's adopter was devastated to have to return Pepper to us, but their doctor has advised them to do so.
Here's a note from Pepper's previous home:
"Pepper is a sweet rabbit who loves to relax. He spends much of his day cuddled up in a comfortable spot. He enjoys roaming the house, but will very quickly find a new lounge spot. Pepper is 100% litter trained. For fun, Pepper enjoys chewing his box house and destroying it. Give Pepper a toy, and he is sure to dismantle it!! Pepper loves his toys, one of his favourites is a toilet paper roll full of hay. Pepper also loves to dig. He will dig in his enclosure to find the perfect spot to lie down. He also likes having a dig box.
The key to Pepper's heart is food!! He LOVES his food. Pepper loves his food SO much that when he receives it in his bowl, it is guaranteed he will flip the bowl up onto his head to knock all the food out of the dish for easier access. His favourite treat is carrot flavoured drops, and he also likes pieces of apple as well as lots of kale and romaine lettuce.
Pepper is very happy to keep to himself. It will take him some time to get used to you and feel more comfortable. Pepper has been introduced to dogs and cats and he seems to not mind them one bit.
Since Pepper enjoys lying down so much, being picked up is not his favourite. He loves feeling safe on the ground. Although Pepper prefers staying on the ground, he is really well behaved when it comes time for grooming. He does not mind getting his nails clipped, and he enjoys a good brushing.
If you are looking for a sweet, well-mannered rabbit who loves to just hang out with you, Pepper is your guy!!"
Our fostered rabbits are housed in x-pens or similar enclosures so they have lots of room to move around when they aren't out for floor time. Commercially made pet store rabbit cages are far too small to allow rabbits to stretch out and move around with ease.
Here are some great websites outlining alternative rabbit housing using x pens and similar enclosures.
sandiegorabbits.org
hopperhome.com
therabbithouse.com
Pinterest- Rabbit home ideas