Juniper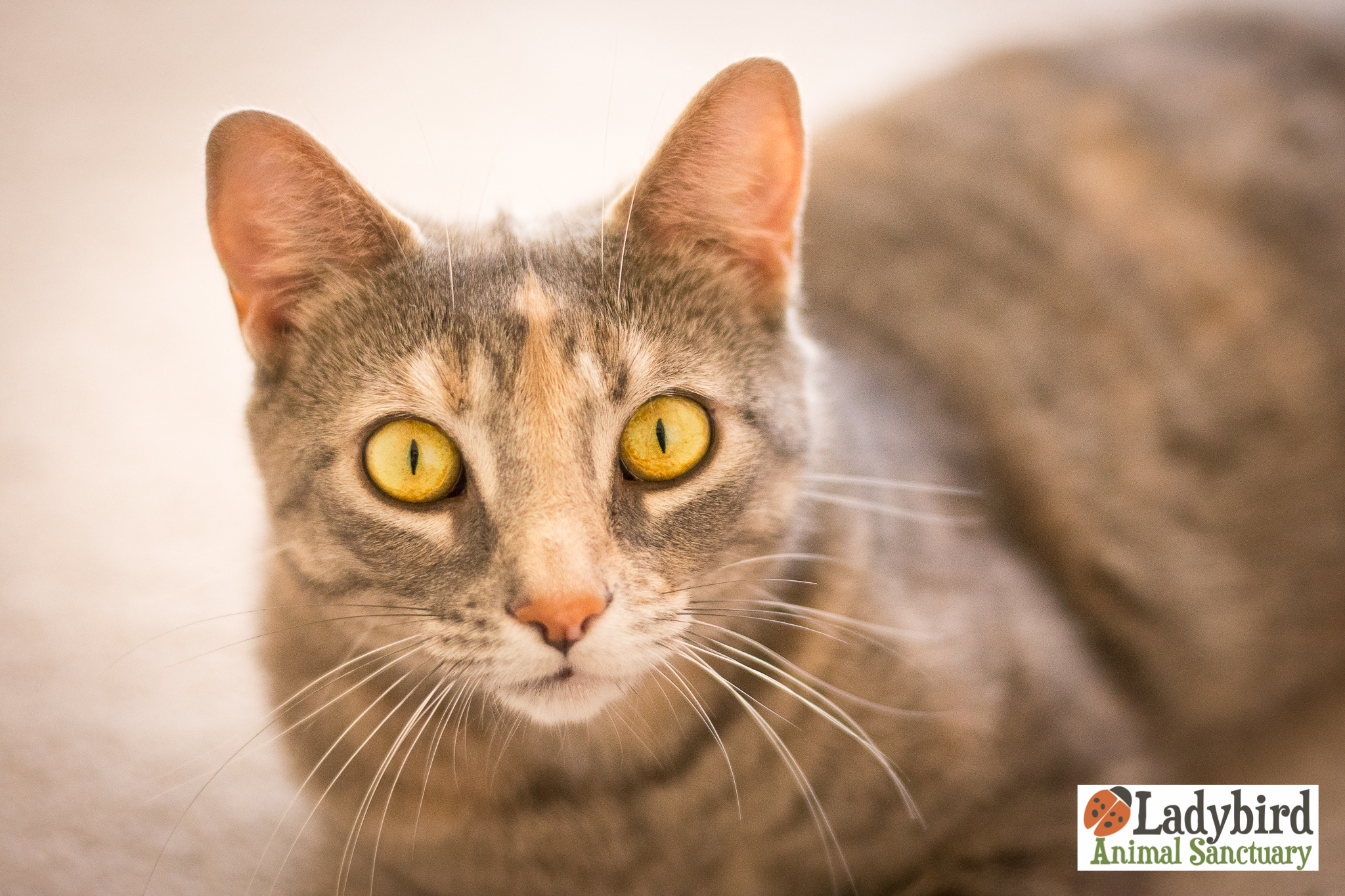 STATUS: Adopted AGE AT ARRIVAL: Approximately 2 years old ARRIVAL DATE: March 2nd, 2017 ADOPTION DATE: December 13th, 2017 SPECIES: Cat BREED: Domestic Short Hair GENDER: Spayed Female LIKES: DISLIKES:
Juniper came into Hamilton Animal Control as a stray. She's a very sweet cat, and so pretty! We took Juniper straight from HAC to the vet, where she had an ultrasound that showed "bubbles" in her abdomen. The vet wasn't 100% sure if Juniper was pregnant or not, so she has a second ultrasound  a little more than a week later, and those bubbles were indeed kittens!
We're so happy we could get Juniper out of the shelter and to a safe place where she could have her babies in the warmth and comfort of her foster home.
On April 14th Juniper had her babies! She gave birth to four kittens with the help and encouragement of her foster mom. Juniper was a fantastic mom and raised Peaches, Pantera, Strawberry and Charlie with love and affection. The kittens have all found their forever homes, and now it's Juniper's turn!
Here's a note from Juniper's foster mom:
"Hello!! Im Juniper's foster mommeow
Juniper is an engaging sweetheart and will greet you with a 'high 5 stretch Hello' at the end of your day OR whenever you return home.
She has a good appetite and is very playful. We have been keeping her very active with a laser pointer, hanging squeaky mouse and cat+kitten obstacle course not to mention she's been really playing it up with her kittens OH!! She will try to escape to explore the hallway when the door (or balcony) opens so you have to be prepared to scoop her up! She is a super-good guard cat… she has been letting us know when someone approaches from the hall ~
She is also very forgiving and doesn't hold a grudge if you need to take her to the vet, cut her nails or accidentally roll her off the bed

OOOOPS we were sleeping !!!! etc.
She loves being brushed (it's clear when she's had enough!!), firm pets (but not too close to the tummy or other "typical NO" places) and scratches on the side of the head, behind the ear, catnip, treats, crunchy balled up shopping bags, hanging out with you in the kitchen, and soft talking!
She's not a lap cat (at least not yet) BUT she will snuggle up beside you or as close to you as she can, with her independence intact. She will sleep with you if you'll let her.
She likes to be near by but will do her own thing too, taking lots of naps and patrolling from the windows.
June is SOoooo soft and slinky~ She a happy, healthy and very beautiful girl indeed."
Please adopt Juniper!