Celie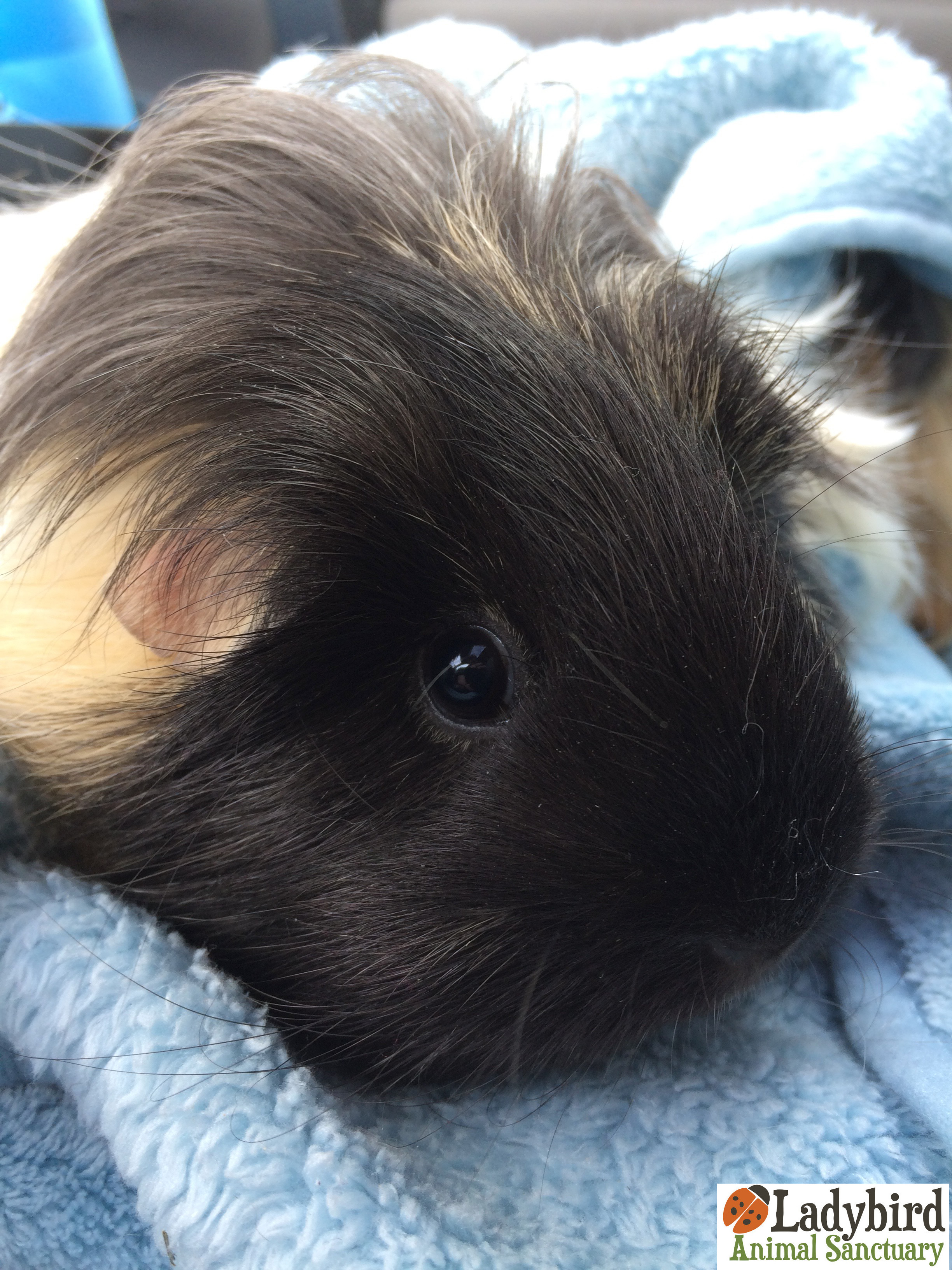 STATUS: Adopted AGE AT ARRIVAL: Approximately 1 year old ARRIVAL DATE: November 23rd, 2017 ADOPTION DATE: January 14th, 2018 SPECIES: Guinea pig BREED: Peruvian GENDER: Female LIKES: DISLIKES:
* Celie and Nettie found their forever home with a lovely person! *
Celie and Nettie were surrendered to Hamilton Animal Control by their owners because the child in the home was not caring for them properly.
We rescued Celie and Nettie from HAC and took them to the vet for a check-up where they got a clean bill of health. Yay! Their foster home reports that Celie and Nettie are lovely piggies who don't mind being handled gently. They love their timothy hay and they enjoy a variety of fruit and veggie snacks.
Celie and Nettie's adopter must be prepared for the brushing and grooming that comes with owning long haired guinea pigs.
Wondering if a guinea pig is the right pet for you? Check out this website for some of the basics of guinea pig care. They're not the simple "starter pet" they've been made out to be for many years…
Please adopt Celie and Nettie!